ASU is Phoenix's "secret weapon" for advancing local microelectronics industry (Phoenix Mayor Kate Gallego)
See ASU microelectronics workforce development featured in the Financial Times
What is the SWAP Hub and why is it important?
The Southwest Advanced Prototyping Hub led by ASU is part of a national network of eight Department of Defense Microelectronics Commons regional innovation hubs linking diverse stakeholders across academia, industry, small business, nonprofits, and government. It is one of the first CHIPS and Science Act funding awards in the country.
Driven by the goal to expand the nations' domestic microelectronics infrastructure, the Microelectronics Commons is focused on bridging and accelerating the lab-to-fab transition between research, development, and production.
The distinguishing features of the SWAP Hub are its regional focus and the important end-to-end capabilities that can turn an idea into a new device and bridge the gap between research and development and industry and national defense end-users.
The goal is to develop innovative microelectronics prototypes and capabilities for national defense. The SWAP Hub will engage with other hubs in the microelectronics commons, as well as U.S. allies and partners.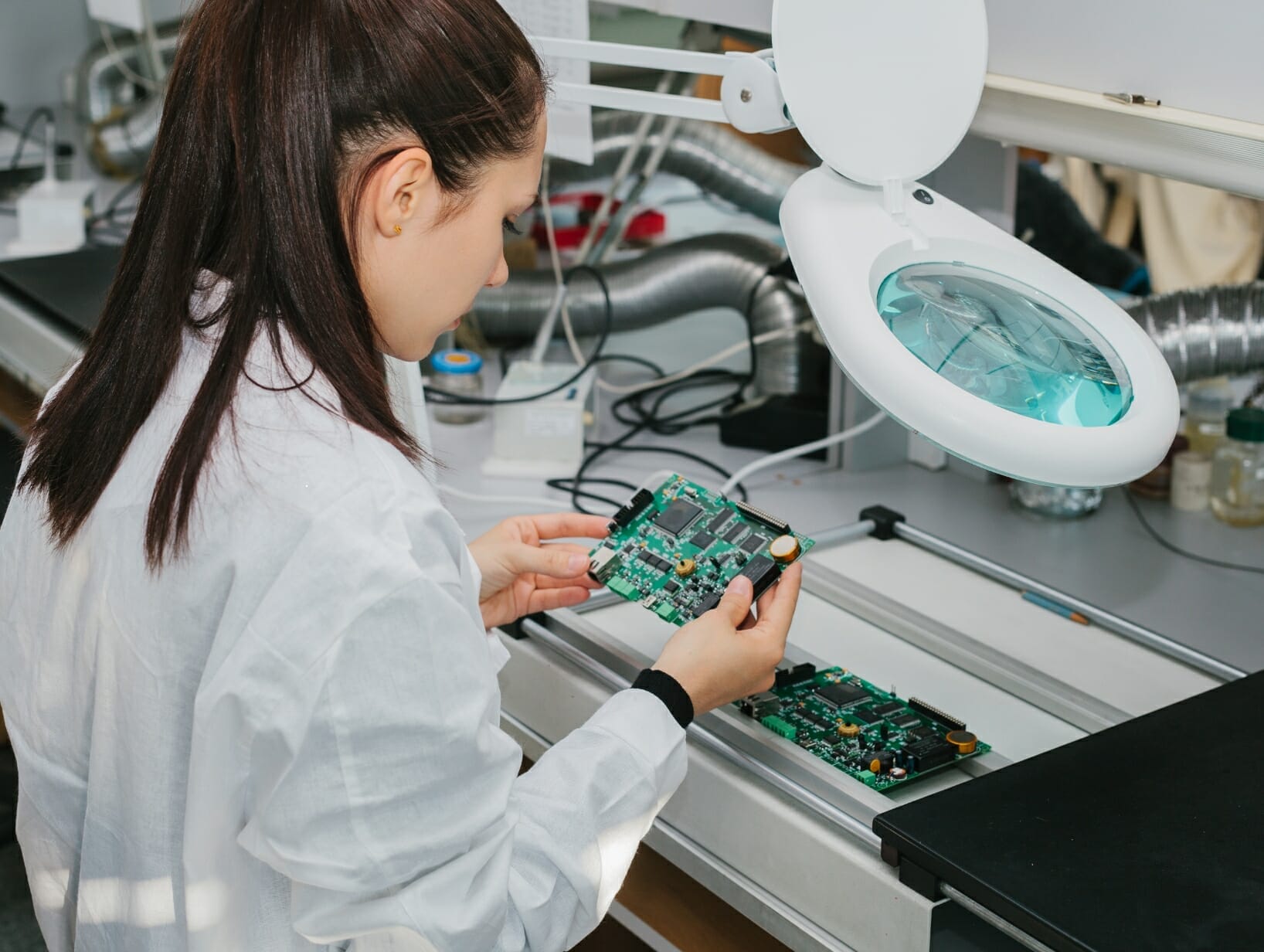 What will it do and what role does ASU play?
The SWAP Hub will deliver access to flexible, scalable, low-cost and rapid prototyping capabilities, turning inventions into scalable products across the microelectronics ecosystem. It unites more than 70 leading regional and national partners from the semiconductor and defense industries, academia and national laboratories. This team will share facilities and expertise to deliver world-class lab-to-fab prototypes tailored to DoD needs.
ASU is growing the SWAP Hub management team, engaging with partners, and continuing to work on seed-funded projects in anticipation of a call for projects from the Department of Defense.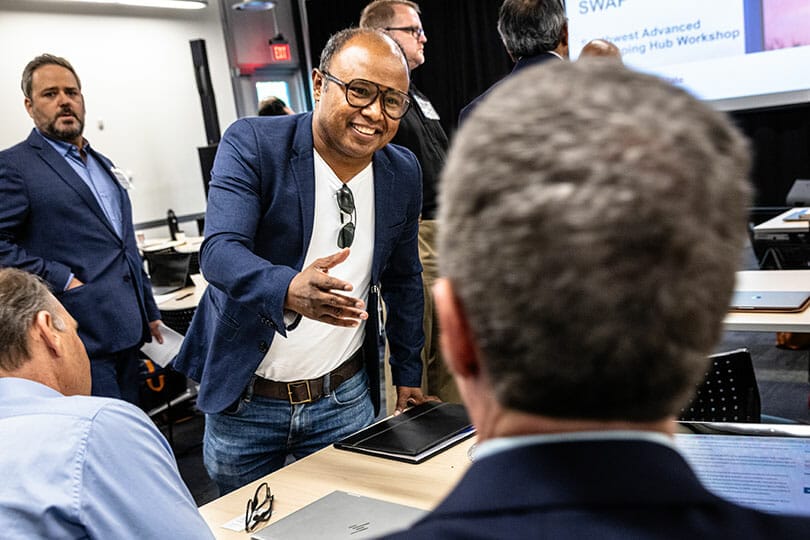 Learn how you can engage
with the SWAP Hub.